CPCCO, their advisors, and community partners engaged in a community conversation through 2018 and 2019 about the factors that create health and well-being for all individuals who live in Clatsop, Columbia and Tillamook Counties. The resulting five-year regional health improvement plan makes the commitment to increase the intersection between healthcare, social services and the social determinants of health.
Our goal is to support the efforts community wide that maximize the creation of, and investment in, health and well-being through community-based supports and services, along with the efforts to improve population health. In partnership CPCCO identified eight priority areas for improving health, well-being and resiliency for individuals and communities. The priority areas are:
Community Resilience and Trauma Informed Care
Access to Care: Primary Care
Access to Care: Behavioral Health
Access to Care: Oral Health and Dental Care
Access to Care: Social Safety Net
Chronic Disease Prevention
Suicide Prevention
Housing
We'd like to support local organizations in their efforts to work on these priorities. To do that, we created two grant programs - the Columbia Pacific CCO Large Grant Program and our Community Wellness Investment Fund. Our goal is to support innovative, collaborative and transformative projects that support the goals and strategies of the priority areas.
Emphasis will be on projects that are collaborative, sustainable, and integrative across the spectrum of health interventions, including social determinants. Funded projects are also intended to show sustainability over time, as well as leveraging existing community resources.

If you have any questions, please contact Karen Knudson at knudsonk@careoregon.org

We are looking forward to hearing from you.
Large Grant Program
Applications are open twice throughout the year (typically March and July) and are for requests normally over $25,000. The LOI is intended to be a short summary of the proposal and budget. Please use this Zoomgrants link for information and application. We look forward to working with our community partners to create health together.

Large Grant Program 2022 first round will open March 14 for Letter of Intent and close March 25. Those invited to complete a full application will be notified within 3 to 5 days of closing date. Applicants will have 30 days from notification to submit a full application.
Apply via ZoomGrants™
Regional Housing Impact Fund
Columbia Pacific Coordinated Care Organization exists to partner for healthy members, community well-being and safe, affordable housing. With a primary focus on Oregon Health Plan enrollees, Columbia Pacific CCO invests in clinical and community capacity building for prevention, service integration, affordable housing, community-identified health priorities and health equity as core components of health care transformation. We recognize the importance of meeting immediate community needs while also working for changes in policies, systems and institutional practices that are barriers to transformative health practices. We recognize that this kind of change requires more than a single year's effort or a single organization's work.
Therefore, we seek collective impact applications, requiring organizations with aligned goals and efforts to partner with one another in innovative and creative ways. We believe that collaboration between non-profit organizations, housing development corporations, counties, clinics and agencies, those they serve, and other leaders and stakeholders are essential to systemic change. Columbia Pacific supports proposals that elevate community-based knowledge, local assets, and the voices of the populations being served.
Applications are accepted through-out the year (opening February 15 and closing December 15). Please use this ZoomGrants link for information and application. We look forward to working with our community partners to create health together.
Apply via ZoomGrants™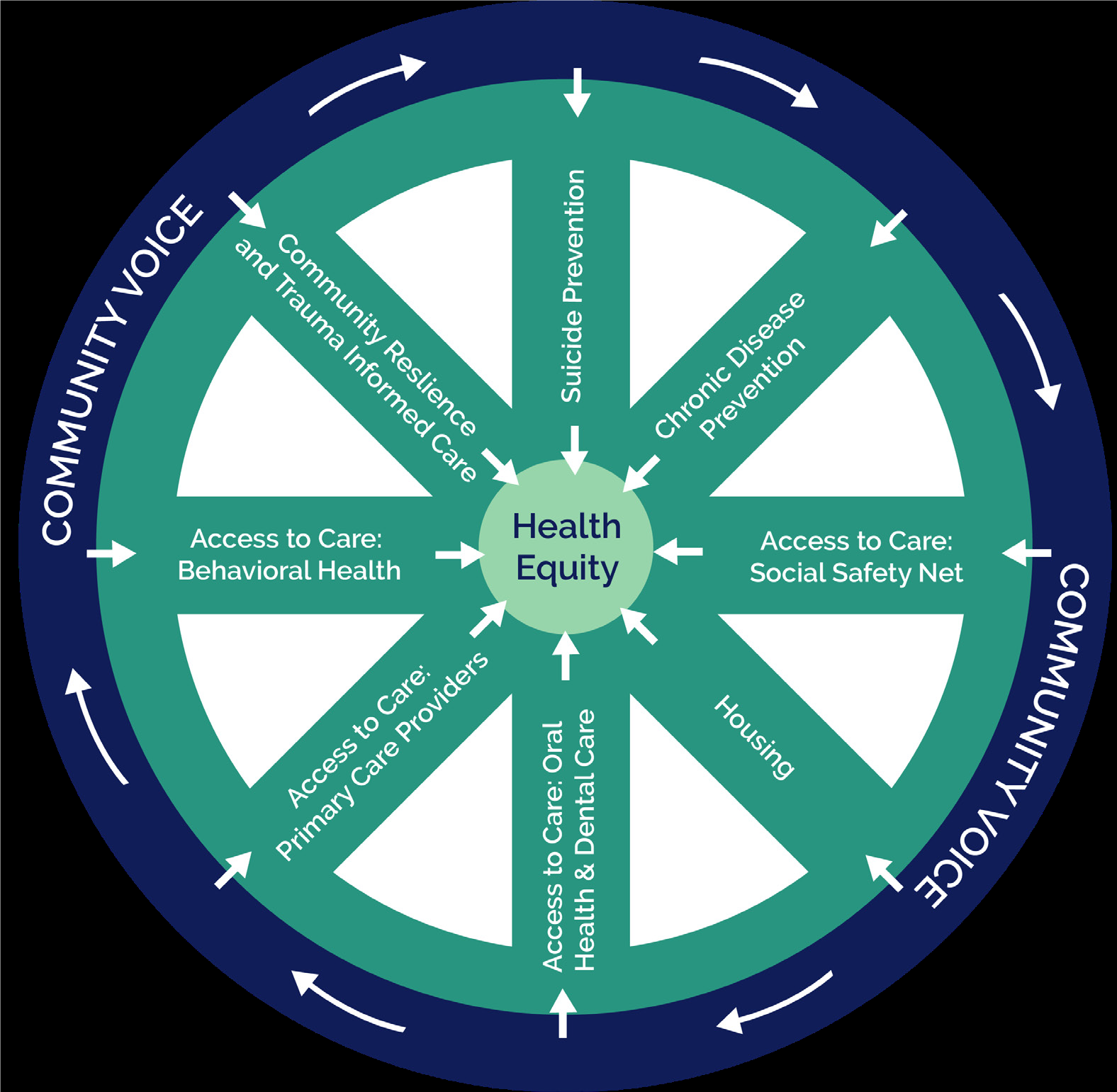 Traditional Health Worker (THW) grant opportunity
Columbia Pacific CCO is pleased to announce a new Traditional Health Worker (THW) capacity-building grant opportunity. We plan to invest nearly $1 million in our region to support this new provider type through grants to community-based organizations and health care providers to fund THWs, such as community health workers, peers and doulas. Grants will be awarded thorough a competitive application process.
We're seeking projects that explore, develop, and test the role of THWs in improving health through integration in clinical and community-based settings. Projects must include CCO members as part of the target population to be served.
Our new grant program supports CPCCO's mission to strengthen communities by increasing the availability of THWs in our region. We're working to improve member and community health by addressing social health needs and health equity through culturally and/or linguistically specific THWs.
An emphasis will be placed on projects focused on the following:
Community Health Workers (CHWs)
Promotoras de Salud
Personal Health Navigators
Peer Support Specialists
CBOs that are culturally specific or serve targeted subpopulations
Programs supporting families of children with developmental delays or disabilities.
Upcoming key dates for this grant:
Dec. 6 to Jan. 7, 2022: Letter of interest submission period open
Jan. 4, 2022: Live virtual information session from noon-1 p.m.
Jan. 17 to Feb. 11, 2022: Application period open
Feb. 25, 2022: Grantees announced
March 2022: Organizational readiness assessment
June 2022: First learning collaborative
Click here for the letter of interest form.

Click here for the letter of interest questions.

Click here for more information on this grant opportunity.

To learn more about this opportunity, please contact colpacthwliaison@careoregon.org

View and information session about the THW grant below.