Regional Health Assessment: we hear you
Every five years, Columbia Pacific CCO conducts a Regional Health Assessment (RHA), where we collect feedback from the community we serve. We talk to community members in the places where they live, work, and play so we can understand more about their experiences inside and outside the health care system. They share stories about their experiences accessing services, what kind of barriers they have faced, and what kind of factors affect their health. We know everyone's experience is unique and multifaceted, and we take the time to hear their whole story.
The information in these stories becomes the basis for how we prioritize the work we do to meet our members' needs. It is from these stories that we then develop our Regional Health Improvement Plan (RHIP).

Regional Health Improvement Plan
The RHIP is a trauma-informed, equity-oriented, and person-centered framework that guides our work year to year and day to day, as we deepen partnerships and drive health improvements in the region. The plan gets approved and is overseen by our Community Advisory Councils and Regional Community Advisory Council.

"We know that our voices are heard and our experiences are valued."
- Community Advisory Council member
We wouldn't be able to do this work without community input. Community voices are critical to everything we do. Visit the RHIP Progress page for annual progress reports on the current Regional Health Improvement Plan.
What have we done since the last RHIP?
Since our last RHA/RHIP process wrapped up in 2019, Columbia Pacific has created several programs in response to our community's feedback. Community resilience and trauma informed care, affordable housing, and access to care (social safety net) were three priority areas the community identified.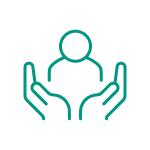 Community resilience and trauma informed care
We hired a Senior Program Development Specialist who launched the trauma informed networks in our region in 2021. The networks' aims are to prevent and heal childhood trauma in the community, and to build capacity across different sectors to adopt trauma-informed practices.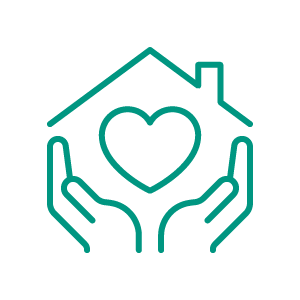 Affordable housing
Because housing was identified as a priority area in the RHIP, the Columbia Pacific board approved the Regional Housing Impact Fund (RHIF) in 2020. So far the fund has invested about $3.5 million to increase affordable housing in Clatsop, Columbia, and Tillamook Counties.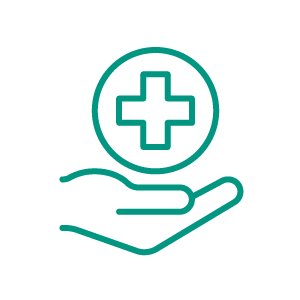 Access to care (social safety net)
Columbia Pacific is a sponsor of the UniteUs platform, which helps connect our members to clinical and community-based supports in the region. It streamlines the referral process and ensures everyone's information is in the same place. Unite Us serves a network of health and social service providers known as Connect Oregon.
What's next for the RHIP?
While our current RHIP is a five year plan spanning 2020-2024, we are now beginning to embark on our next RHA process for 2025-2029. In May 2023, we will begin to collect stories again through an online and print survey. This survey will be available in multiple languages and formats. Be sure to keep checking this page for more information. Your voice matters.